Keep Quality Control

Save Time

Protect Your Brand
It's who we are. It's what we do.
We understand what it's like to place your trust in a company that lets you down by over-promising and under-delivering. If you're like us, you've spent countless hours protecting your company's time, quality, and reputation against investing in businesses that don't deliver the same high-quality that matches your brand.
At Chill, we get it.
Since 2000, we've made a commitment to doing things differently and doing things better. We're your trusted advisor to the last mile.
Give us a call or get a quote to see if we can help you with your refrigerated transportation, cold storage, promotional logistics and refrigerated rental needs.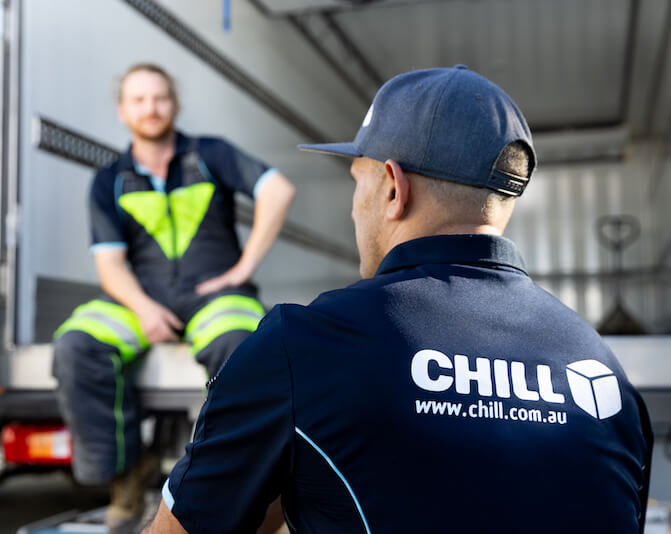 The company you keep matters. Save time and money by leveraging a single national partner.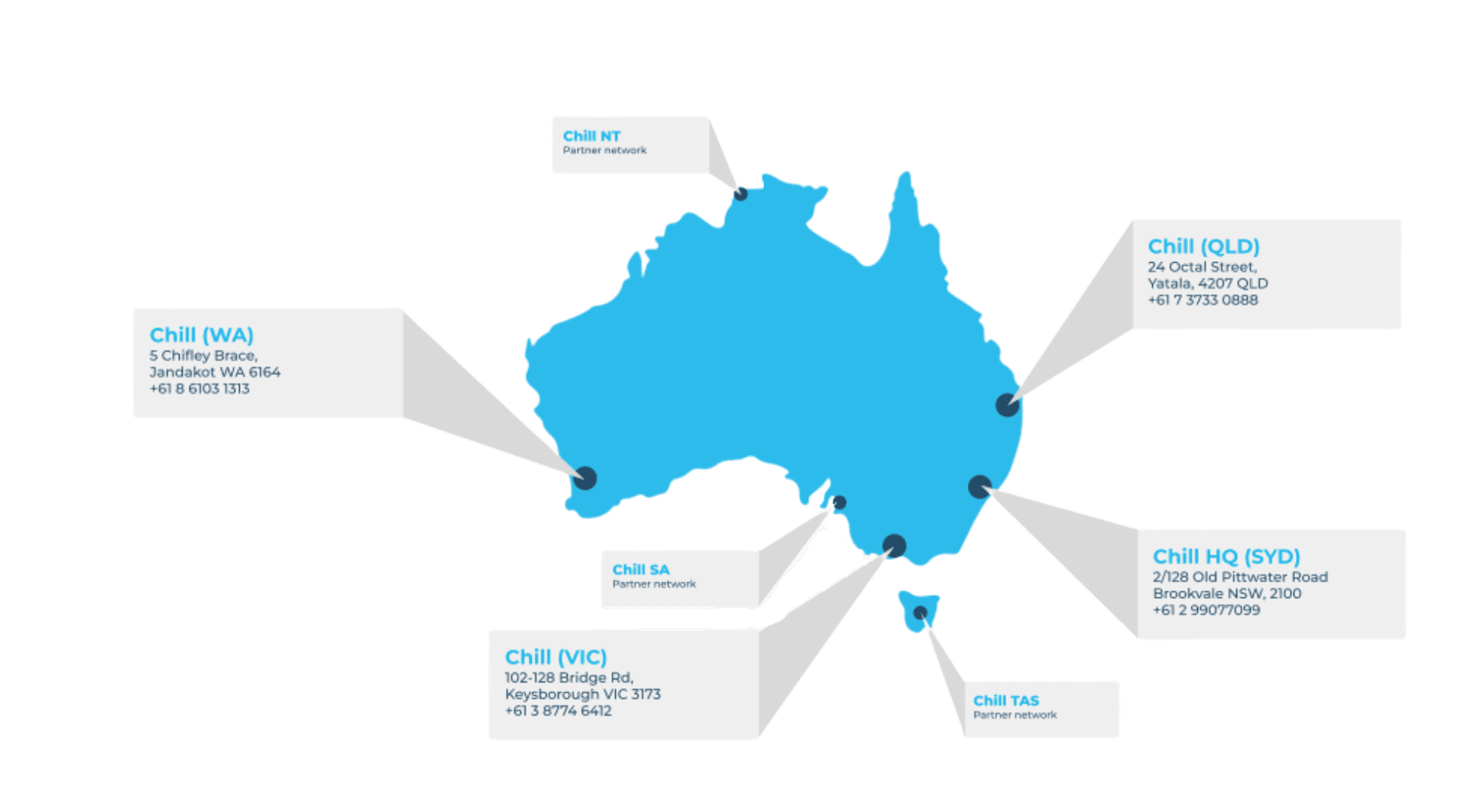 We have the data, the tools, and the team to better optimise the movement of your products across the temperature-controlled supply chain. We take the wheel, so you can focus on your business.
Dave Hillen 
CEO for Foodies Australia
The dedicated Chill team have worked tirelessly with our operations team to accommodate our needs and have been extremely professional in doing so. I would strongly recommend their services to any company thinking of using their services.
Mandy Denham 
Experiential Marketing
I can rely on you Nationally. You make it happen. The extra little bit that you cost me is almost immeasurable in what it costs me or my company in our own time and management costs when we try to do it ourselves or use other cheaper suppliers. Your industry knowledge is awesome. We use you as a sounding board. You don't only give us a price you give us your thinking and advice as a value add. Your ideas and input give us saving and advantages………………. you take the headache and the heartache out of my logistical needs.  
PETStock
Retail Space VM Manager
Chill offered an easy straightforward solution for PETstock which helped solve a lack of storage for frozen products within one of our stores. The whole project was easy from start to finish, with Lauren and the team at Chill taking care of the entire process. The team on site were professional and communicated effectively with our support office and our store team.
The unit has allowed bulk storage of frozen goods and has helped our staff keep up with demand. Their approach to this project was very straightforward, offering a practical solution for our product and provided a realistic timeline with affordable pricing.
OzHarvest 
National Partnerships Manager
I just wanted to touch base before the weekend to reiterate our commitment to Chill and everything you've done for OzHarvest AND the Mobile Markets this past 6 months. It's no exaggeration to say we wouldn't have achieved what we have without you, the vans are at the centre of our whole operation. Fully immersed in our purpose which helps provide advice and services that go beyond basic day to day operations. Personalised and attentive service. Trouble shooting across multiple locations and business programs each with its own unique requirements. OMM sponsorship has helped sustain a critical food relief program.